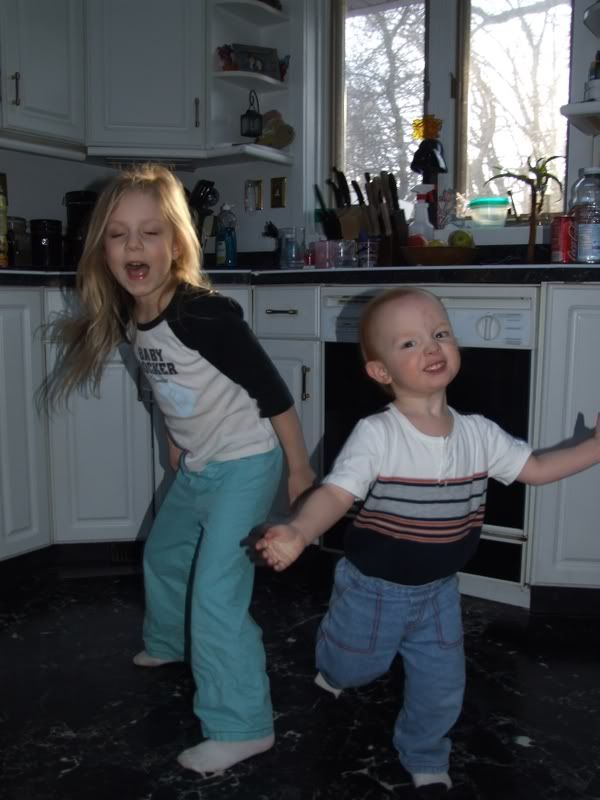 Lets see....We've fairly recently been to the circus, done lots o' shopping, lots o' dancing, and today (well yesterday now) went to the local botanical gardens to see the butterfly exibit.
The circus was fun, but let me reccomend NOT taking a 2 year old who's entering the terrible two's over his (semi) normal naptime, thinking he'll be fine. He gets in this crazy, mischevious, naughty mood when he's trying to keep himself awake, so that consisted of wanting to be IN the circus rings and trying to run down the stands (we were up high) and screaming bloody murder when I'd try to catch him. He was mostly enthralled with the "petting" zoo they had there. But everyday since then, he's been asking to go to the circus again.

I scored some good deals at a Meijers thats moving to a new building. I bought some new running shoes (for work though) at 40% off. I got bike helmets for both the kids, and I splurged and bought a battery recharger that will charge the AA batteries for my camera in 15, yes FIFTEEN MINUTES!! Thats exciting to me I tell ya. Oh and I bought new toothbrushes for the kids that were marked way down, but they rang up wrong. I checked the recipt on my way to the van and noticed so I went back in and got the difference PLUS about $6 in some "wrong charge award". I love getting paid to shop!!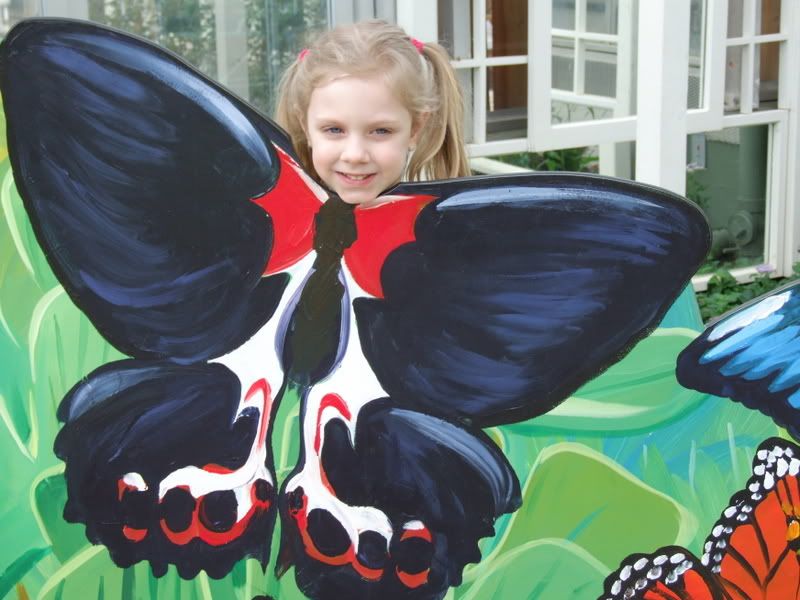 I really LOVE the Butterfly exhibit and so do the kids. KJ ran around like a mad man yelling I "catch it" and jumping up and down cause he could barely contain his excitement. Elise, now entering that academic stage was most interested in the chrysalides (cocoons).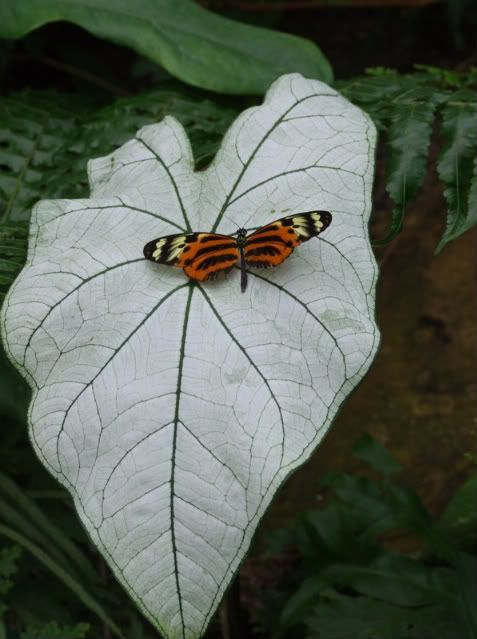 So thats us in a nutshell the past week or so. I hope the pictures help make up for my lack of posting. :)
Here's a lil' video too: